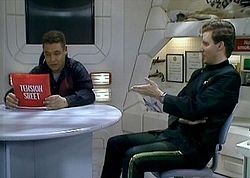 You're at work, and you're feeling sore & stressed – that knot between your shoulder blades is trying to give you a headache, and that one co-worker that gets on your nerves is headed in your direction. What are you to do? Here are 5 quick tips –
1- Use a tennis ball – A great tool to soothe sore feet & massage unreachable knots. Check earlier posts to show you how!
2- Your favorite tea – Teas with low levels of caffeine helps reduce stress levels.  Using honey instead of sugar helps regulate your blood sugar and won't contribute to a sugar crash. It also causes you to get up & make the tea. (Get the blood moving!)
3- A sheet of bubble wrap – or what the TV show 'Red Dwarf' calls a Tension Sheet. Popping the little bubbles whether one at a time, or all at once reduces stress level. I've even put a sheet down on a tiled floor & run an office chair over it. Yes, it looked silly, but I really felt a lot better when I ran out of bubbles to pop!
4- Aromatherapy – studies show using essential oils such as lavender and lemongrass reduces stress & increases calm.
5- Soothing music playlist– music soothes the savage beast, it can also reduce stress levels. I have a Silly Song playlist, so I can de-stress at the office or on the road. I even go as far as to give really silly ringtones to calls that can be stressful. That way when I hear them, it makes me laugh a little, taking the stress out of answering the phone.  Music that tends to have a faster beat in stressful situations, tend to drive up stress levels. (Besides, who listens to 'Bodies' to de-stress?) You wouldn't have to listen to it all day; just a few minutes when you're stressed goes a long way!
BONUS – A good Stretching routine- you've been sitting at your desk for a while, and you hadn't stretched in a few hours, admit it.  Get your blood moving & loosen up those tight muscles!
Here are a few good ideas – what are YOURS? I'd love to know!