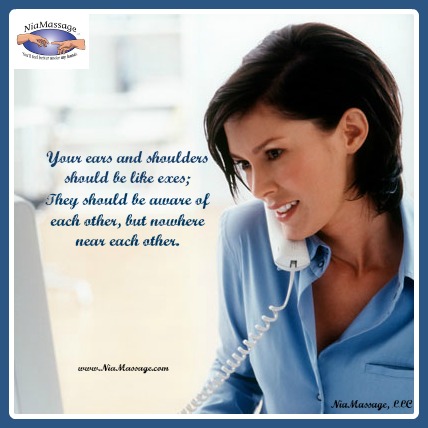 Although many offices do have some type of Wellness Sessions occurring at the office, many don't see it as a true benefit to the workplace. Here are 3 quick reasons to have Chair Massage as a part of the workday-
1. It takes the excuse of "I don't have time" out of the equation. The chair is already there, and you have a few minutes in your day to take care of yourself. It is a matter of priority. Where are you on your Priority List?
2. It reduces pain in tension areas of the body that tend to be overused – the head, neck and shoulders. Leaning into your computer screen, peering into your cell phone, poring over paperwork, or even cradling the phone between your neck and shoulders all contribute to sore muscles that can create headaches, eyestrain and afternoon lethargy.
3. It creates a refreshing afternoon break in the day. It's after lunch, and 5 PM seems like a LONG way away. What do you have to look forward to- Going home? With that last break of the day, getting a quick massage can give you a calorie free quick burst of energy and a well needed (and well-kneaded) stress break! Adding peppermint (essential oil or even candy) to the session can help increase concentration on tasks.
Of course, there are many more reasons – what is your reason to have Chair Massage at your office?