OK, it's almost halfway to the middle of November, and I am trying to avoid that space…you know what I am talking about- Not having nearly ANYthing on your "To Do" list done, but feeling like I just want to chuck it all, and stay home for the rest of the year. Now, that is an extreme idea, even for me, but one wonders…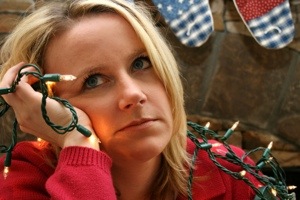 What usually works for me, not always mind you, is to sit and take a breath. A nice DEEP breath. When we are stressed, our hormone response tells the body to take quick, shallow breaths. When this happens, our mental and physical decision-making skills are overloaded with too much information, and sometimes renders us into a huddled mass, down in the trenches, waiting to strike out at the right moment.
With the holidays looming, one way to enjoy the upcoming hustle and bustle is to take care of YOURSELF first. Have a get together with your friends (who are also probably as stressed out as you are) and share ideas – find out who has the best babysitting resources, coupons, recipes, etc. and do a Swap of sorts. Have a Massage Therapist on hand (hint, hint) to give those ever so needed stress relieving Chair or Foot massages, to get everyone in the spirit!
Understanding your reality (all of us are NOT Martha Stewart), prioritizing your lists, collaboration, delegating tasks on the list(s) and asking for HELP will also help lower those stress levels, as well. If you are trying out a new dish or project, try it out ahead of time, so you can make the mistakes without the 'pressure to be perfect' at any holiday event. Ask others for help – I use Pinterest as a resource for all kinds of ideas, so I can enjoy and not just endure the holidays. We still have about 2 weeks before Thanksgiving, so we can send the DEF-CON Level back to 4.
Before you go ahead and run off the cliff, stop, take a breath. A nice, deep breath.